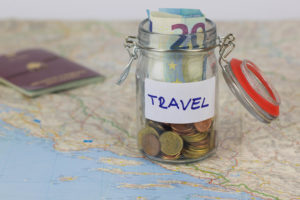 There are so many things to consider when you travel. One of the important things to consider is your travel budget. You will need to spend on your travel tickets, accommodation, shopping and food. However, your travel needs can be less expensive if you can manage to stretch your travel budget. Here are some ways you can make the best use of your travel funds.
Book The Cheapest Flight Possible
Planning well in advance, at least 6 months or even a year before your target date opens the opportunity to find great promo fares. You can stay on top of great travel deals when you sign up for airline newsletters or get updates on the latest travel deals on Facebook and Twitter. You will also find cheaper airfare when you book a flight on a weekday. You may want to consider taking connecting flights as they are less expensive than nonstop flights.
Travel At Night
Not many people choose to travel at night so it is usually cheaper. It can also save you money on accommodations. You can save some money when you take the night train or red-eye flight. Also, it is not bad to sleep when you travel by train.
Opt For Hostels and Family Run Home-Stays
Hostels and family run home-stays are good alternatives to expensive hotels. You can save money on your accommodation and at the same time help the local economy. This is a less expensive option, especially if you're only staying a few nights. If you are travelling with your family or a group of friend, renting apartments or condo units is an affordable and more convenient option.
It would also be helpful if you bring with you a small notebook that you can use to list down your daily expenses. Record everything you spend during your travel as it helps you know where your money is spent so you can adjust your spending if needed.